Law and Rights
Coroners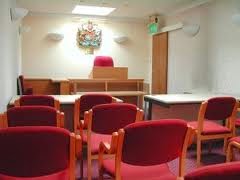 Coroners perform an important and very long-established role. In recent times there have been a number of important reforms brought about by the Coroners and Justice Act 2009. His Honour Judge Peter Thornton QC has recently been re-appointed as Chief Coroner of England and Wales - (an office specifically created by the 2009 Act). His new appointment is until 1st October 2016.
The Judiciary website has published a considerable amount of guidance relating to Coroners.
-
Hillsborough Inquests Underway
Goldring LJThe April 1989 Hillsborough Disaster Inquests began today (31st March). The initial inquests were never seen as satisfactory by the families of the deceased and fresh inquests were ordered by the High Court in December 2012. The new inquests...
-
Hillsborough Disaster ~ New Inquest To Be Held
Update: The judgment of the court quashing all the inquest verdicts - Her Majesty' Attorney-General v HM Coroner for South Yorkshire (West) and HM Coroner for West Yorkshire (West) [2012] EWHC 3783 Admin - Lord Judge LCJ, Burnett...
-
Coroners - Chief Coroner And Updating The System
Chief Coroner - Peter Thornton QCCoroners and Justice Act 2009 On 17th September, the new Chief Coroner for England and Wales (Judge Peter Thornton QC) finally took office. As the government cogitated about implementation of the 2009 Act, he was...
-
Hillsborough ~ Independent Panel ~ No.2
UPDATE 12th October - IPCC announcement UPDATE 5th October - Retirement announced of Sir Norman Bettison - Chief Constable of South Yorkshire UPDATE 17th September - The Justice Gap - Mark George QC - Hillsborough and Cover Ups UPDATES 13th September...
-
Coroners: A Voice For Grieving Relatives
One of the oldest offices known to the law is that of Coroner. Writing in The Times 1st May, Frances Gibb drew attention to how Coroners have become the voice of grieving relatives seeking to expose systemic failings which may have contributed to...
Law and Rights