Law and Rights
Drugs and Driving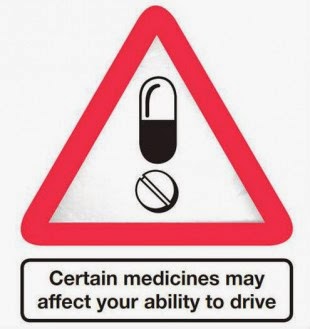 The Road Traffic Act 1988 s.4 deals with Drugs and Driving. However, from 2nd March 2015, there will be a change to the law due to a new section 5A inserted into the Act by the Crime and Courts Act 2013 section 56. The new section is headed - "
Driving or being in charge of a motor vehicle with concentration of specified controlled drug above specified limit."
Section 4 is the offence of being "unfit" to drive (i.e. the person's ability to drive is for the time being impaired). Section 5A introduces into the law a specific limit offence for "specified controlled drugs." (Controlled drug has the meaning given to it by the Misuse of Drugs Act 1971 s.2).
The difficulties involved in proving impairment due to drugs means that section 4 of the 1988 Act is not often used in drug driving cases. While section 5 of the 1988 Act makes it a separate offence to drive or be in charge of a motor vehicle with an alcohol concentration above the prescribed limit, no similar offence existed prior to the new legislation for drugs.
The applicable limits are set out in The Drug Driving (Specified Limits)(England and Wales) Order 2014.
Section 5A contains a defence - see 5A(3) - but the defence will not be available where 5A(4) applies. The defendant has an "evidential burden" to adduce evidence to raise an issue with respect the defence. If that is successful then the court
must assume that the defence is satisfied unless the prosecution proves beyond reasonable doubt that it is not - see 5A(5).
The introduction of this offence was preceded by a Report of the Review of Drink and Drug Driving Law June 2010. (285 pages pdf). The Transport Select Committee considered the matter in the Session 2010-11 - Drink and Drug Driving Law - 1st report session 2010-11. (148 pages pdf).
Explanatory notes to the new legislation are available.
Please also see Inside DVLA - New Drug Driving Law comes into force in March 2015 This link contains further links to material aimed at pharmacists etc.
-
"drink / Drive" ~ Lower Limits Apply In Scotland
From 5th December, the alcohol limit for driving in Scotland has been reduced - see Scottish Government - Lower Drink Drive limits and also Scottish Government - New Drink drive limit. It appears that prosecutions are likely to be brought even in...
-
Magistrate Reprimanded For Expressing View About Cannabis
The Daily Mail has taken up the story of a magistrate in Manchester who, so it is reported, has been pressured to resign despite an official investigation concluding that a reprimand was appropriate - Magistrate is forced to quit ... for telling...
-
Crime And Courts Bill - Single County Court ~ New Family Court ~ Judicial Appointments ~ Filming Or Recording Proceedings ~ New Drug Driving Offence
Updated 19th May - see Addendum As discussed in the post of 15th May, Part 1 of the government's Crime and Courts Bill - (sponsored by the Home Office) - will create a new National Crime Agency (NCA) and abolish the Serious Organised Crime Agency...
-
Road Traffic: Causing Death Offences
English Law has a range of offences involving the causing of death when driving: A person who causes the death of another person by driving a mechanically propelled vehicle dangerously on a road or other public place is guilty of an offence: Road Traffic...
-
Uninsured Drivers Beware
It is not possible to say exactly how many uninsured drivers are on the roads. Nevertheless, the number is very substantial. In July 2010, The Independent drew attention to the fact that premiums were rising and that this might be leading...
Law and Rights