Law and Rights
Speaking to witnesses in court ~ CPS Consultation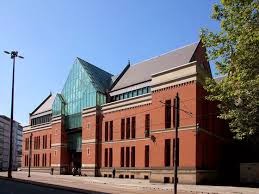 The Crown Prosecution Service (CPS) has announced a consultation on draft guidance for dealing with witnesses in court - Consultation on Draft CPS Guidance on Speaking to Witnesses at Court
The CPS website notes that the Crown Prosecution Service is committed to giving an excellent service to all victims and witnesses who attend court as part of its overall commitment to support victims and witnesses effectively throughout their time in the criminal justice system. The draft guidance gives prosecutors clarity on what is expected of them in supporting victims and witnesses at court. You can also download the consultation document - Draft CPS Guidance on Speaking to Witnesses at Court from this site. Comments may be submitted by 16th March 2015.
See also
The Guardian 19th January 2015 where it is reported that the consultation comes after two suicides linked to rape trials: the suicide last year of Tracy Shelvey, just days after a man was cleared of raping her, prompted the police to call for ?root and branch? changes to the way vulnerable witnesses are dealt with in court. Shelvey?s death followed that of violinist Frances Andrade, who took her life in 2013 during the trial of choirmaster Michael Brewer after telling friends she felt as though she had been ?raped all over again? after undergoing a gruelling cross-examination in court.
An article by Rupert Myers in The Telegraph 19th January offers serious criticism of these proposals - The CPS wants to stack the deck against the defence. To my mind, the proposals come perilous close to "coaching" of prosecution witnesses so that they are better prepared to answer defence questions. This
may
help to make the giving of evidence less of an ordeal but it will also play into the hands of the dishonest.
For coaching of witnesses see the Court of Appeal judgment in R v Momodou and Limani [2005] EWCA Crim 177
Notes:
Frances Andrade - see post of 11th February 2013 - Special Measures in Criminal Proceedings
An inquest into the death of Tracy Shelvey is to commence in February 2015 - Manchester Evening News 11th Augsut 2014
-
A Few Items Of Interest ....
Ladybower Reservoir December 2014 Advocacy: Law students and those starting a career in advocacy would do well the read this article by Nigel Pascoe QC - The Art of Cross Examination. Age and the law: In this link, Dan Bunting contrasts the age of consent...
-
A Look At The Michael Turner Case (aka Michael Le Vell - Aka Soap Star Name Kevin Webster)
At the Crown Court sitting in Manchester, the case of R v Michael Turner was heard by His Honour Judge Henshall and a jury. Turner, probably better known as the actor who plays the Coronation Street character Kevin Webster, was charged with sexual...
-
Legal Aid ~ Westminster Hall Debate ~ Inefficiency And Waste
Chris Grayling MPTransforming legal aid: Price Competitive Tendering (or PCT) was a central plank in the government's Transforming Legal Aid proposals. I say 'was' because it looks as though it has been dropped by the Secretary of State...
-
Achieving Best Evidence In Criminal Proceedings
Preston Combined Court CentreA new version of "Achieving Best Evidence in Criminal Proceedings" has been issued by the Ministry of Justice. This guidance is very important in relation to interviewing certain victims and witnesses and it contains...
-
Communications From The Court Room
Open justice is a fundamental principle and fair and accurate reporting of court proceedings is a part of that principle. The Lord Chief Justice has issued "Interim Guidance" on "the use of Live Text-based forms of communication (including twitter) from...
Law and Rights