Law and Rights
Wife and teen groom denied custody of child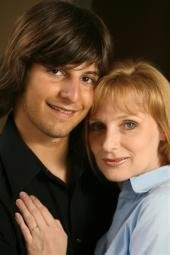 Wife and teen groom denied custody of child
Details of settlement not made public
By CHANDLER BROWN, KEN SUGIURA
The Atlanta Journal-Constitution
Published on: 05/05/08

Lisa Clark Gonzalez's bid to gain custody of the baby she had with her teenage boyfriend was settled Tuesday, but details weren't immediately available."They did not get custody, but they are pleased with today's developments," said Jan Young, Lisa Gonzalez' publicist.Attorneys for Gonzalez and Angela Perkins, Gonzalez' one-time friend and co-worker who has custody of the boy, reached a temporary decision on custody prior to a scheduled hearing at the Douglas County Courthouse. The lawyers will continue to negotiate the rights of both sides and the child.Young said the Gonzalezes did not have more comment on the advice of their attorney.
Citing the same instructions, Perkins also declined comment; her attorney, Andrea Molodovan, did not return two phone calls seeking comment."We would appreciate having some privacy for the family," said the attorney, Kim Dymecki, who declined to provide any further details of the agreement, which will be filed with the Superior Court in Douglas County.Tuesday morning, after Dymecki, Moldovan and Christy Draper, an attorney assigned to represent the boy's interests, informed Superior Court Judge Robert J. James of their decision, Dymecki and her clients fled the courthouse with a raft of TV photographers in their wake. Dymecki later described it as a "circus.""We all must remember there is a child at the center of this case," she said.
The case has caught the attention of metro Atlantans since Lisa Clark, then 37, Adrian Gonzalez, then 15 and a friend of her teenage son, got married after she became pregnant. Clark later served time for statutory rape and for helping Gonzalez escape a group home in DeKalb County. She delivered the baby, Skye Cobain Gonzalez, while in jail. After Lisa Conzalez was released from prison in February, she rejoined her husband and they now live with a friend near Gwinnett Place Mall in Duluth. Wife and husband are now 39 and 17, respectively.According to court records, Skye has been living with Perkins, who took care of the child when Gonzalez was in prison. Listing more than 12 reasons in court documents why Lisa and Adrian Gonzalez were unfit parents, Perkins has sought full custody.Dymecki expected an uphill battle. Monday, while saying she hoped for her clients to gain full custody of their son, she said that "at this point, we'll take whatever we can get."
-
Mom Must Pay $195,000 In Fees For Custody Battle In Fulton County
Greg LandDaily Report2014-01-02 00:00:13.0 The judge overseeing a child-custody battle that brought demonstrators to the Fulton County Courthouse twice this year in support of the mother has made a permanent his decision to keep the 11-year-old child...
-
Father Looks To Regain Custody In International Dispute
Father looks to regain custody in international dispute On behalf of Regina Edwards of Edwards & Associates, Family Law Attorneys posted in Fathers' Rights on Tuesday, November 19, 2013. Anyone who has been through divorce knows that...
-
Mother Arrested After Defying Child Custody Order
Mother Arrested After Defying Child Custody Order On behalf of Edwards & Associates posted in Custody on Tuesday, November 9, 2010 A mother had lost custody over her 1-year-old daughter. She was ordered to turn the baby girl over to the child's father....
-
Billionaire Divorce -- $100k A Month In Child Support
Billionaire Divorce -- $100K a Month in Child Support 10/22/2010 10:05 AM PDT by TMZ Staff Ex-MGM owner Kirk Kerkorian is used to writing big checks, so it may only come with a wince that he has to pay $100,000 a month in child support -- for one kid!...
-
Facebook, Myspace And Twitter Evidence In Custody Battles And Divorce
In this new age of technology, watch what you put on the web. Did you friend your soon-to-be ex wife's aunt and forget about it because she never posts? If so, then you can be guaranteed she will be gleefully printing pictures and posts on your page...
Law and Rights