Law and Rights
Julian Assange and Bail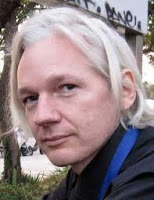 As of this morning, Mr Julian Assange remains detained in prison - The Guardian 15th December. He was granted conditional bail on Tuesday 14th December but there is to be an appeal against that decision to the High Court. It always seemed likely that it would end up being the High Court which decided on bail in this case. The Magistrates' Court imposed a considerable number of conditions on Assange's bail:
Security of £200,000 - i.e. money which must be actually deposited with the court before bail commences
Two sureties of £20,000 each - a surety is an undertaking by a person to ensure that the person granted bail attends at court and, if he does not, then the whole or part of the money can be forfeited
Surrender of passport
Not to apply for international travel documents
Residence at a stated address
Curfew (electronically monitored) from 10pm to 2pm and 10am to 2pm.
Daily reporting to the Police.
That is an exceptional bail package by any standards and would be rarely seen even in serious English criminal cases.
It seems that the District Judge allowed the media to use electronic devices in the court room - The Guardian 15th December. Media interest in this case is massive but whether this was justified is debatable and breaks a long standing convention that persons do not use such devices to communicate beyond the court room.
The Assange case has really brought to public attention the European Arrest Warrant (EAW) system brought into our law during the Home Secretaryship of David Blunkett (June 2001 - December 2004). Law and Lawyers looked at it here. It is based on a European Council Framework Decision of 13th June 2002 "European Arrest Warrant and the surrender procedures between Member States" and came into force on 1st January 2004. The Framework Decision was given legal effect in England and Wales via the Extradition Act 2003.
Addendum 16th December 2010:
The High Court has got round to hearing the appeal against the grant of bail to Mr Assange. [He continued to remain in jail after the Magistrates' Court hearing on Tuesday 14th] The appeal is actually brought by the British Crown Prosecution Service. The High Court is having none of the "twittering" from the courtroom.
An item in The Guardian 16th December argues that in many cases the European Arrest Warrant is being misused.
Addendum No. 2 - 16th December 2010: The High Court (Ouseley J) granted Julian assange conditional bail - The Independent 16th December. Ouseley J is reported as having pointed out how, shortly after Assange arrived in the UK from Sweden, he had been aware that the allegations against him in Sweden were still live but he had made arrangements for his solicitors to be his point of contact with the Metropolitan Police so that, in the event of a search warrant being issued, the police would not have to search for him.
The judge said: "That is not the conduct of a person who is seeking to evade justice."
The starting point for bail is that the unconvicted person has a right to unconditional bail. If not unconditional, then can conditions meet any concerns - e.g. that the person would abscond. If conditional bail cannot be said to meet the concerns then a remand in custody is appropriate. Whilst bail is a difficult decision - almost a "crystal ball" exercise in some cases -the known past conduct of the person is often taken to be a pointer as to what he might do if granted bail.

Addendum No. 3 - 17th December 2010: The Guardian reports that the U.S. is trying to prepare a case against Mr. Assange.
-
Arrested And Refused To Give Names. Daily Mail Complains That They Got Unconditional Bail.
The Daily Mail (7th November) carried an article about three "rioters" who were arrested and who refused to give their names to the Police. According to the article, they had their fingerprints, DNA and photographs taken and spent 48 hours...
-
Assange ~ Breach Of Bail ~ Status Of Embassies
It is reported (e.g. Guardian 20th June) that Mr Julian Assange has entered the Embassy of Ecuador . Another article (BBC 20th June - Wikileaks founder Julian Assange faces arrest, police say ) comments: - "Our correspondent said that, as Mr Assange had...
-
Assange - European Arrest Warrants
Judgment has been handed down in Assange v Swedish Prosecution Authority [2011] EWHC 2849 (Admin) - President of the Queens Bench Division (Sir John Thomas) and Ouseley J. It is interesting, for reasons which will become apparent, that the respondent...
-
Julian Assange Extradition: Legal Aid: David Chaytor
Julian Assange has lost his extradition hearing at Belmarsh Magistrates' Court. An appeal is almost certain. The Guardian 24th February 2011. Previous posts looking at aspects of this case are: "How the EU continues to expand...
-
The Right To Bail: Is It Disappearing Or Being Whittled Down?
A fundamental element of English criminal law and practice is that the accused is to be considered ?innocent until proven guilty? before a court of law. The ?presumption of innocence? is the foundation of the now very heavily amended Bail Act 1976. The...
Law and Rights